Reclamation after dereliction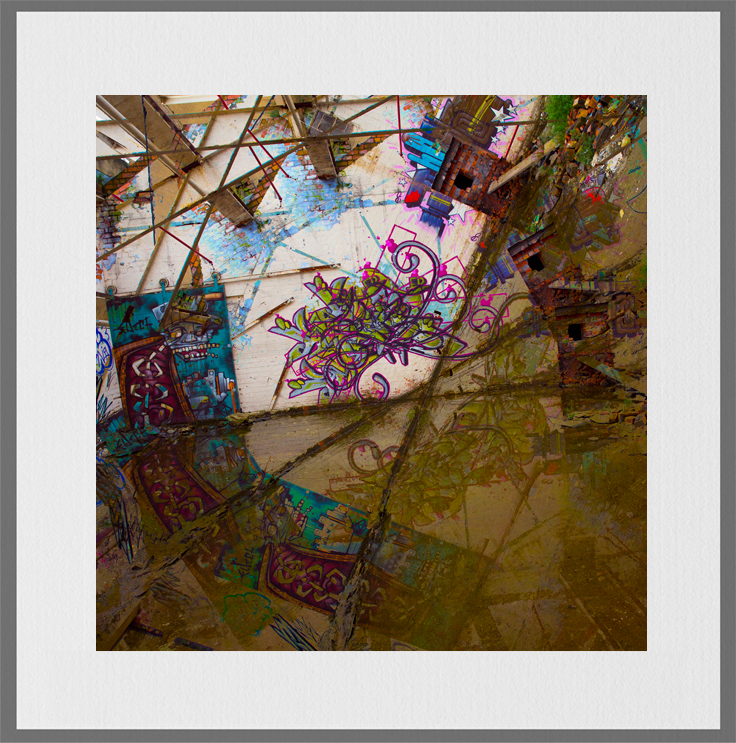 Kalideagraph (working title, I promise :) ;
Found grafiti, in camera tripple exposure.
Part of an on-going project about my observations on dereliction and how Gaia reclaims her domain.
Signed print (front and back) complete with certificate of authenticity (Hahnemuhle hologram system) 12" x 8" edition of 50.
Framed with Tru Vue® glass. 20" x 16" £230 : Mounted print (20" x 16" mount) £150.
sizes are approximate, frames and mounting may change slightly